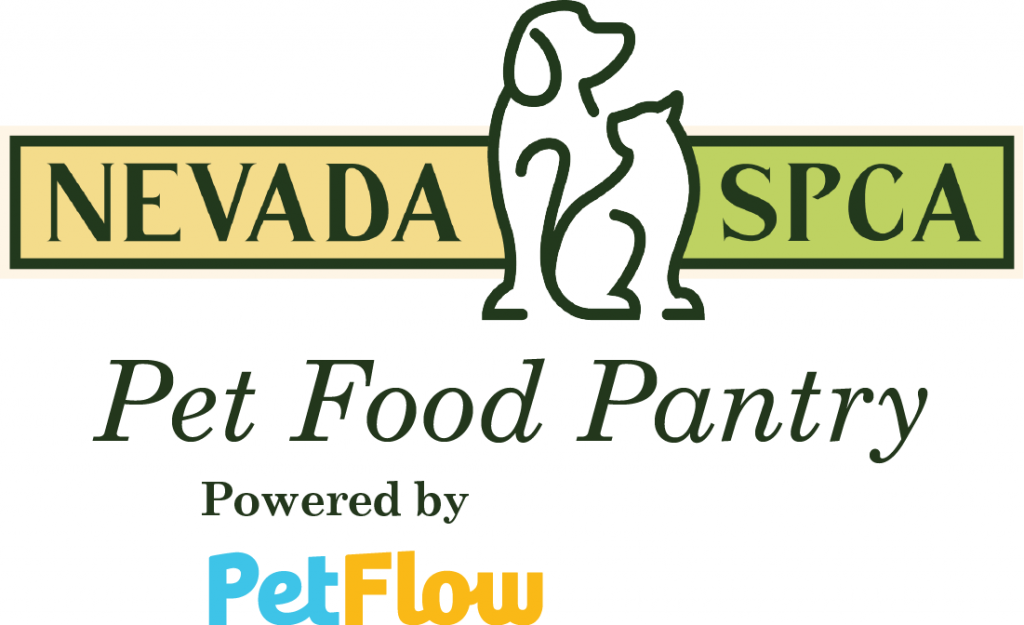 Nevada SPCA will be moving to the new location starting mid October. During that move the Pet Pantry will be closed from October 14th – November 1st.
When: Monday – Friday by appointment only 
Location: 4800 W. Dewey Dr., Las Vegas, NV 89118 
Nevada SPCA is thrilled to announce a partnership with local online pet food retailer PetFlow to provide pet food assistance for pet parents in the Las Vegas valley. With Las Vegas facing serious negative economic impacts due to the outbreak of COVID, Nevada SPCA has teamed up with PetFlow to help ease some of the burden that many in our valley are facing.
For over a decade, PetFlow has been a marketplace for high-quality products for dogs and cats of all shapes and sizes. PetFlow is based in Las Vegas but ships to pet owners across the United States. They have paved the way for easy pet ownership with auto-ship programs and quick access to everything a pet could need.
PetFlow's Good Deeds Program is a constant pillar in their mission as a company, and a natural fit with Nevada SPCA to help the community. The Good Deeds program donates a bowl of food to a pet in need with every box shipped. PetFlow is guided by a mission that every pet deserves to find, and stay in, a loving home. PetFlow will be donating limited quantities of cat and dog food to Nevada SPCA. Book your Pet Food Pantry visit today.