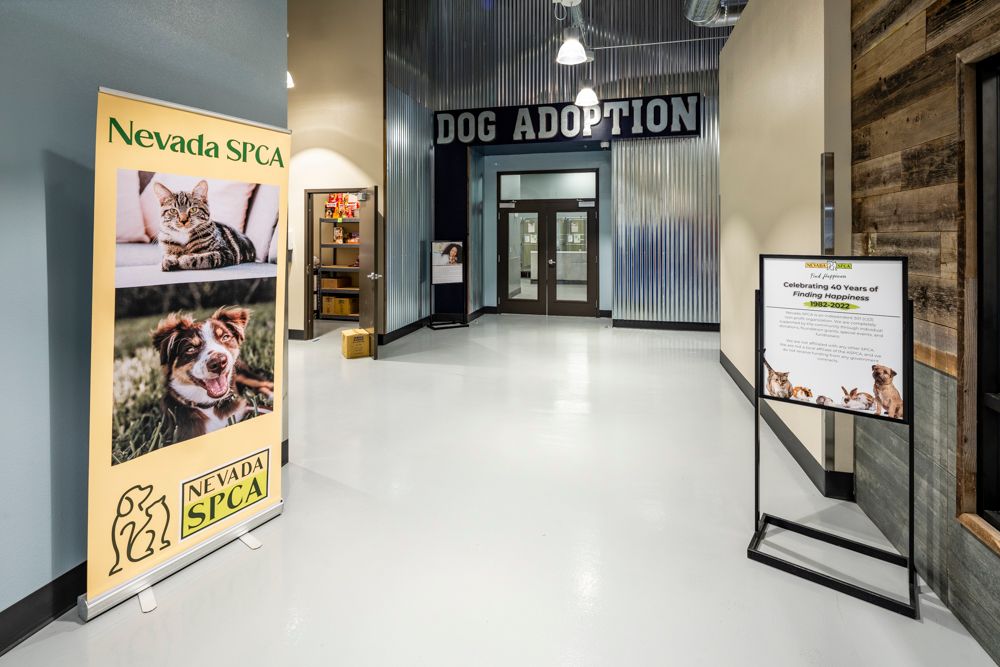 Nevada Society for the Prevention of Cruelty to Animals (Nevada SPCA) was founded in 1982, as Southern Nevada's original no-kill shelter.
We are a 501 (c)(3) charitable non-profit organization that relies entirely on the generous donations of animal lovers like YOU to make our lifesaving work possible! Our shelter does not receive funding from any large national SPCA, ASPCA, or any government agency; we are an independent non-profit that serves Southern Nevada.
Nevada SPCA takes in over 2,000 dogs, cats, rabbits, and other small pets annually; treating each and every animal in our care as an individual with a name, identity, and unique personality. Our ultimate goal is to place them into loving homes where they can thrive, provide companionship, and maintain rewarding relationships with their human family.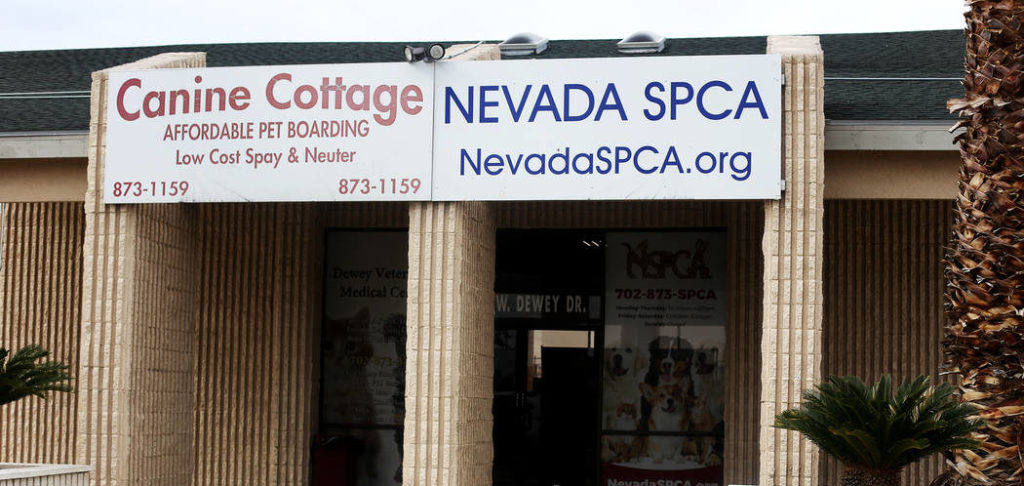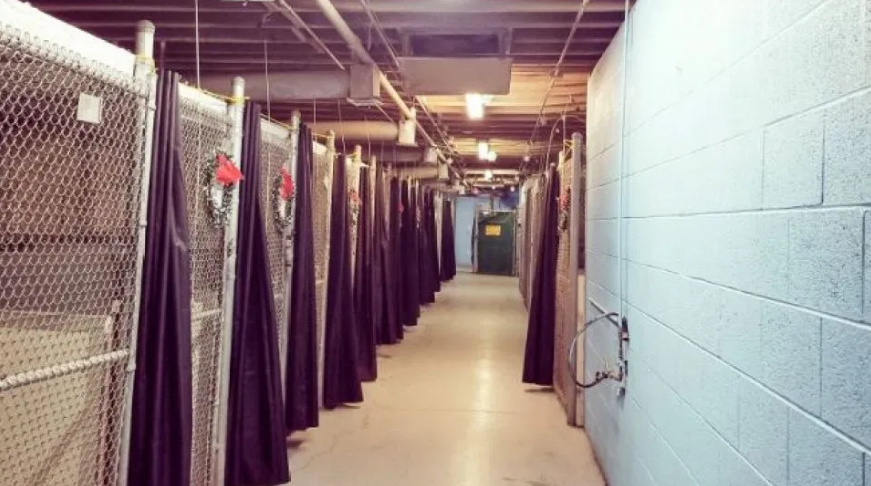 After more than fifteen years at our former location, Nevada SPCA is thrilled to announce our new home, located at 5375  S. Procyon Street, Suite 108. This newly-constructed facility is designed to be a welcoming, healthy place for dogs, cats, and small animals to receive loving care on their paths to forever homes, as well as a friendly, accessible location for prospective adopters, fosters, volunteers, and members of the community.
The new Nevada SPCA shelter features:
kennels that are specially designed to reduce dogs' stress and anxiety
unique cat community spaces
isolation rooms for treating animals with special medical needs 
meet-and-greet and socialization areas 
The facility also includes efficient plumbing systems, easy-to-clean surfaces designed to prevent the spread of disease, and state-of-the-art indoor air conditioning and heating to maintain optimum healthy temperature levels for the animals year-round.
This summer-long, $2.5 million construction project has been made possible by the generosity of many local donors, but additional community support is needed. A limited number of naming opportunities for various rooms and kennels in the new facility are currently available. Naming donors will be recognized as members of the Nevada SPCA Founder's Club, with the opportunity to honor a pet or human family member on a permanent plaque at the shelter. 
This move comes as our former location on West Dewey Drive was no longer sustainable in light of our growth and overwhelming need for space to care for homeless pets in Southern Nevada.
"This is the realization of a dream for Nevada SPCA and for Southern Nevada – made possible by the generous support of many donors who truly care about animals and building a more humane community for all of us," said Nevada SPCA Executive Director Lori Heeren.