Before Deciding to Surrender a Pet
Your pet is depending on you to do your best for them. Please review this list below and take whatever steps you can to resolve whatever issue is now causing you to consider rehoming your pet:
Has your pet's behavior recently changed? Consult with your veterinarian to eliminate any possible health issues. Many common problems, like not using the litter box, can be the result of a treatable ailment.
Does your pet have a behavior problem? Consult with a certified animal behaviorist or dog trainer. You can also do some online research for advice.
Would temporary boarding alleviate your problem? There are many good boarding facilities for dogs and cats.
If you are moving, it is now relatively easy to safely transport animals to your new home. Please do not surrender an animal just because you think it is a hassle to transport him or her to a new location.
Moving? Please do all you can to take your pet with you! Their life could depend upon it.
If you need a pet friendly apartment, there are links to guides on this site that can help you.
by Adopt-A-Pet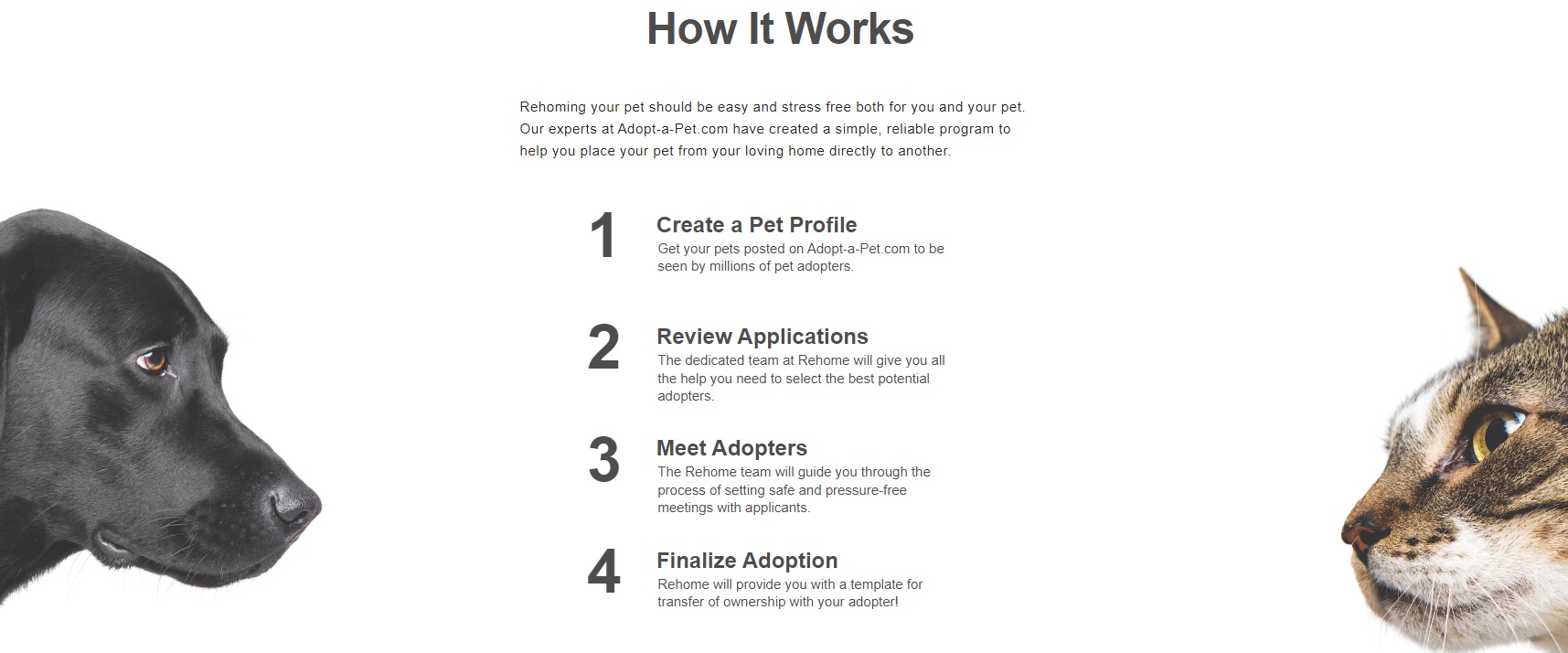 REHOME is not a program by Nevada SPCA
Owner Surrender
Nevada SPCA understands that sometimes the difficult decision needs to be made to surrender a pet. Please fill out an owner surrender below. 
All owner surrenders are by appointment only. Nevada SPCA has a limited amount of kennel space and may or may not be able to accept all surrender requests that come through. Appointment time can vary depending on the volume of surrender applications. Please allow 3-4 business days to process your application and you will receive an email from the Pet Admissions department (please check your spam folder). 
If you have found kittens under 4 months old – please go to the Found Kittens page to fill out the Found Kittens Form. 
Owner Surrender Forms filled out for stray or found animals will be declined. 
Animals adopted over 6 months from today's date will need a Surrender Form submitted.