In light of concerns surrounding coronavirus (COVID-19), Nevada SPCA is taking all additional precautions to our already stringent cleaning and disinfectant protocols, to ensure the utmost safety of everyone including our staff, animals, and visitors to the shelter.
Our Volunteer Program will be on hold until further notice. All of the animals in our care will continue to receive daily enrichment, exercise, and social engagement.
Nevada SPCA will remain open during normal business hours.
Thank you for your continued and positive support!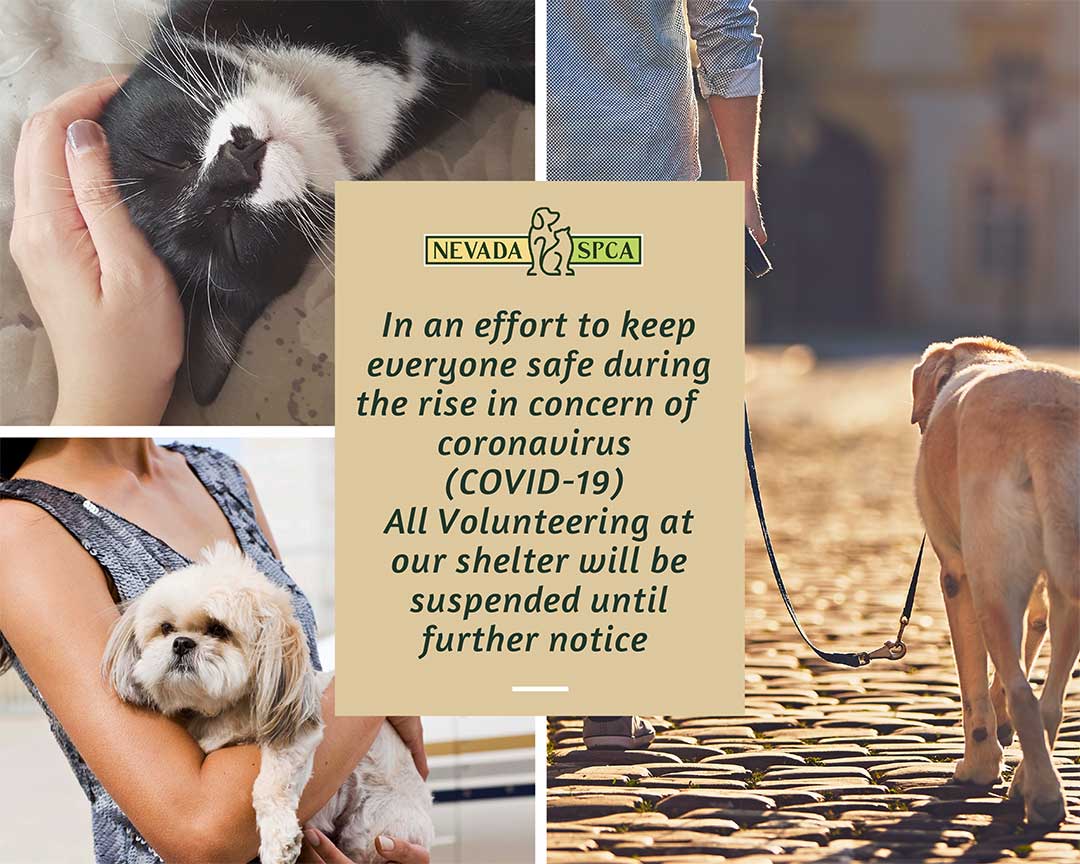 Why Volunteer?
Make a difference for animals in need
Meet like-minded people
It's really rewarding
How do I Volunteer?
The simple volunteer application will be available online once we've reopened.   
Thank you for your patience and stay tuned!
Volunteer Information
Will you make a good volunteer?
Do You Have A Few Extra Hours A Month?
Do You Love Working With animals?
Do You Have A Skill That Would Be Helpful To Nevada SPCA?
What can you do as a volunteer?
Work with dogs – walking, grooming, playing with them, providing kennel enrichment.
Work with cats – providing love, grooming, playing.
Work with rabbits and/or small animals
Helping out at events, adoption events or fundraising events
Helping with administrative tasks
Becoming a foster caregiver
Possibly other things – tell us about your special skills.