Sign-up for a Volunteer Orientation below!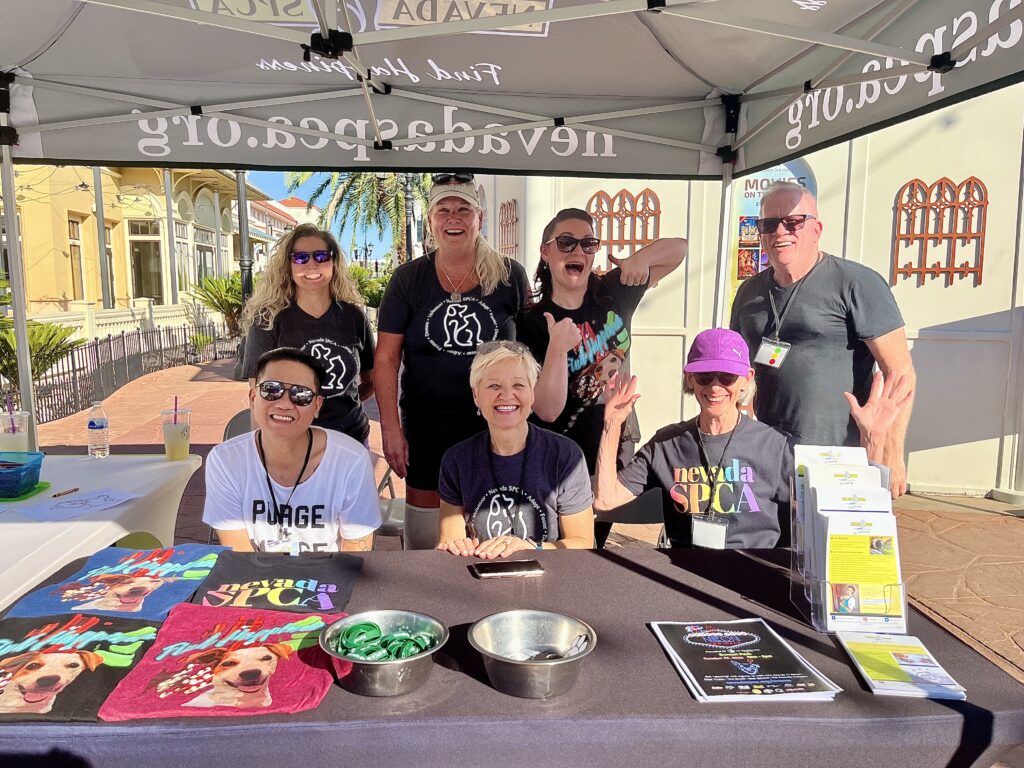 Why volunteer?
Support our shelter staff's work to save animals.

Meet like-minded animal lovers.

Find Happiness through the rewarding work of animal rescue.

Make an impact in the Las Vegas community.
What can you do as a volunteer?
Work with dogs, cats, or small animals and support the animal care team with grooming, kennel cleaning, room cleaning, and litter box changing.

Work with dogs with enrichment activities including giving them puzzle toys, reading to them, play yard activity and more. 

Walking the dogs (multiple orientations required)

Become a foster caregiver and join our Happiness Heroes program. 

Represent Nevada SPCA at outreach events for adoptions and fundraising.

Bag dog and cat food to stock our Pet Pantry.

Organize a donation drive with your family, friends or co-workers to collect food or other animal supplies; make it a party at your house or office!

Involve your kids; host fundraisers such as a bake sale with their classrooms or sports teams, organize a lemonade stand, or garage sale.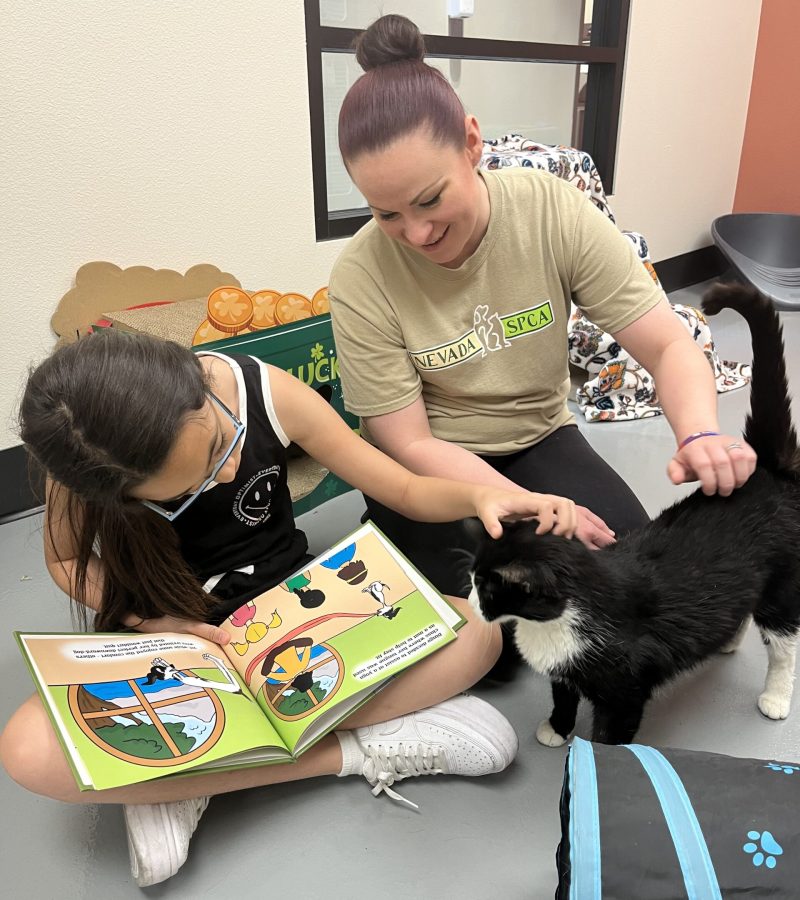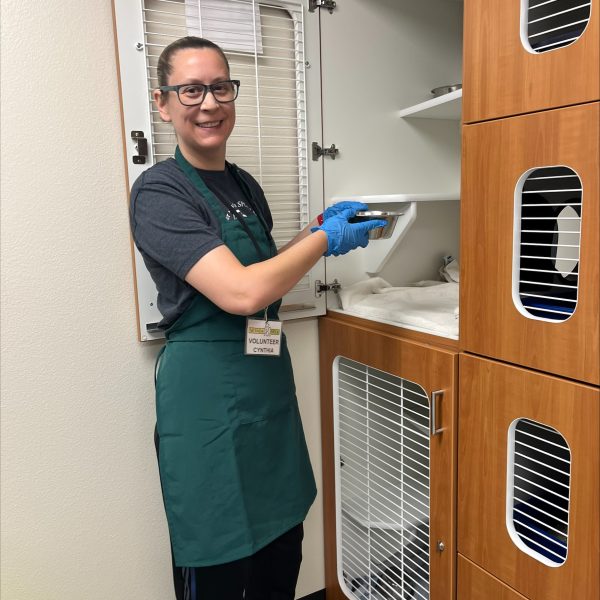 How do I volunteer?
Attend a Volunteer Orientation to get started!

Children must be 8+ years old to start the program

Volunteers under the age of 18 must be accompanied by an adult (under 18 volunteer duties vary by age) 

 Volunteer Orientations are happening once a month.

RSVP to an orientation by clicking on the link below. 

For group or corporate volunteering please email us at:

[email protected]
Volunteer Orientation Dates
January 20th – 5:30PM –

FULL
February 17th – 5:30 PM –

FULL
March 17th –

FULL
April 21st – 5:30PM –

FULL
May 19th –

FULL
June 23rd -5:30PM-

FULL
July 21st – 5:30PM –
FULL
August 25th – 5:30PM –

FULL
September 15th – 5:30PM –

FULL
November – No Orientation
December 8th – 5:30PM – (Registration starts 12/1/23 @ 10:00am)
You must have attended the Volunteer Orientation and completed your paperwork to attend a Dog Walking Orientation. 

You must be 21 years or older

There are limited spaces due to the hands on nature of these orientations
Dog Walking Orientation Sign-Up
Complete the Dog Body Language 101 video before signing up for Dog Walking Orientation