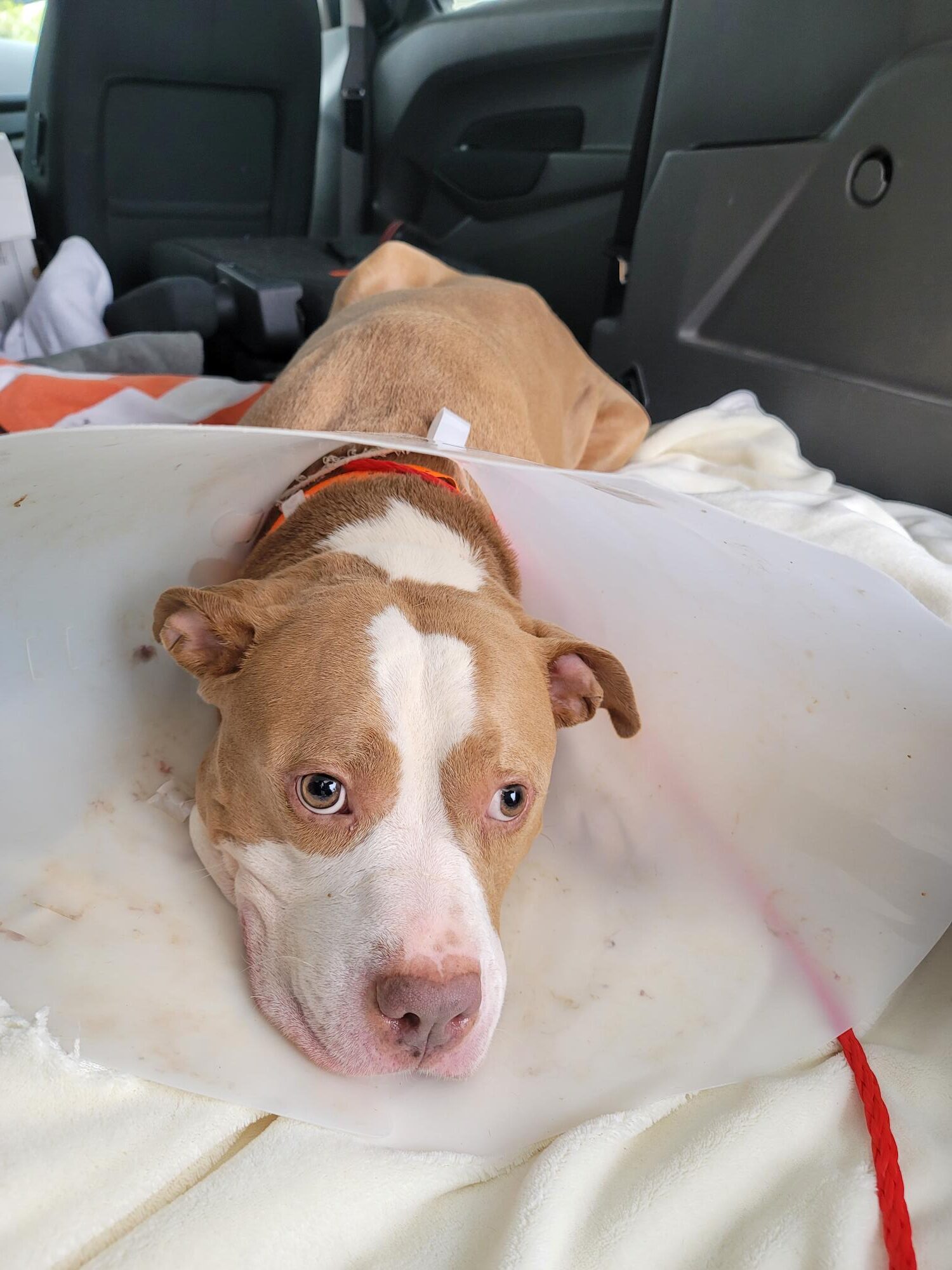 Sweet Ferguson came to the shelter with a serious issue with one of his back legs. There isn't a lot of details on what happened to Ferguson's leg but we do know immediate action needs to take place to save this sweet boy. 
Ferguson went to one of our veterinary partners immediately for sedated x-rays to figure out if the issue with his leg is from an injury, infection or cancer. From the diagnostics run, the medical team determined that Ferguson has a septic infection in his leg that is very deep. The infection is so progressed that it is reaching into bone tissue and Ferguson needs a life saving surgery. 
Click here to contribute to Ferguson's care. At times, critical need funds will raise more than this pet needs. When this happens, please rest assured that excess gifts will be used to help other pets in need at Nevada SPCA.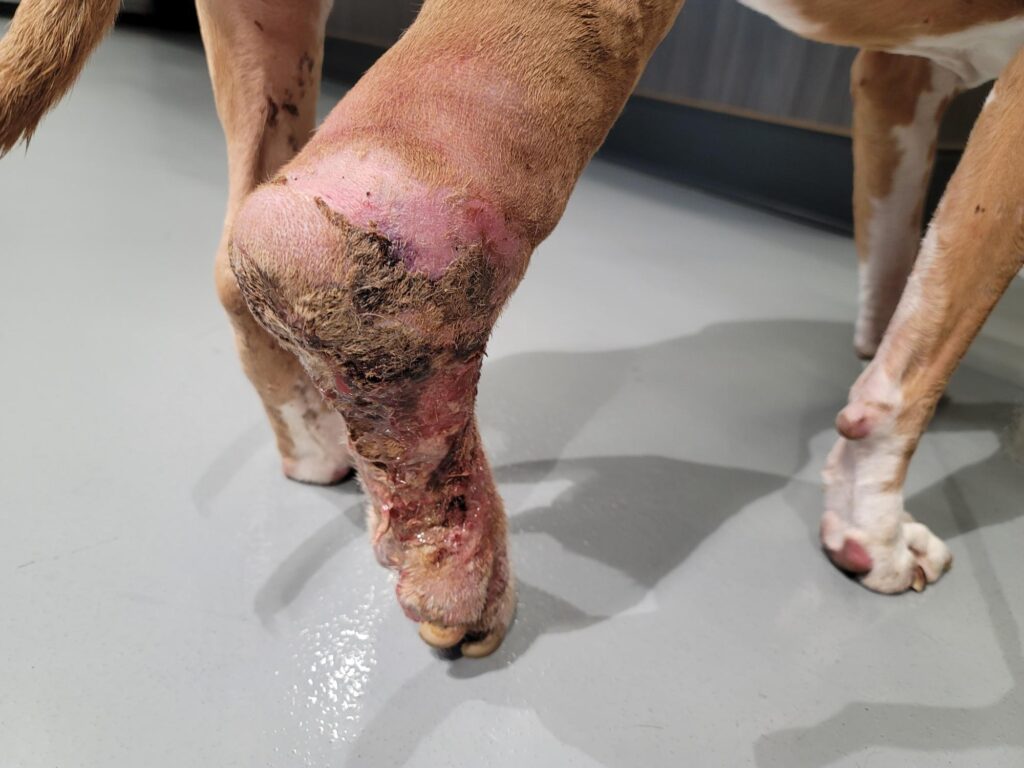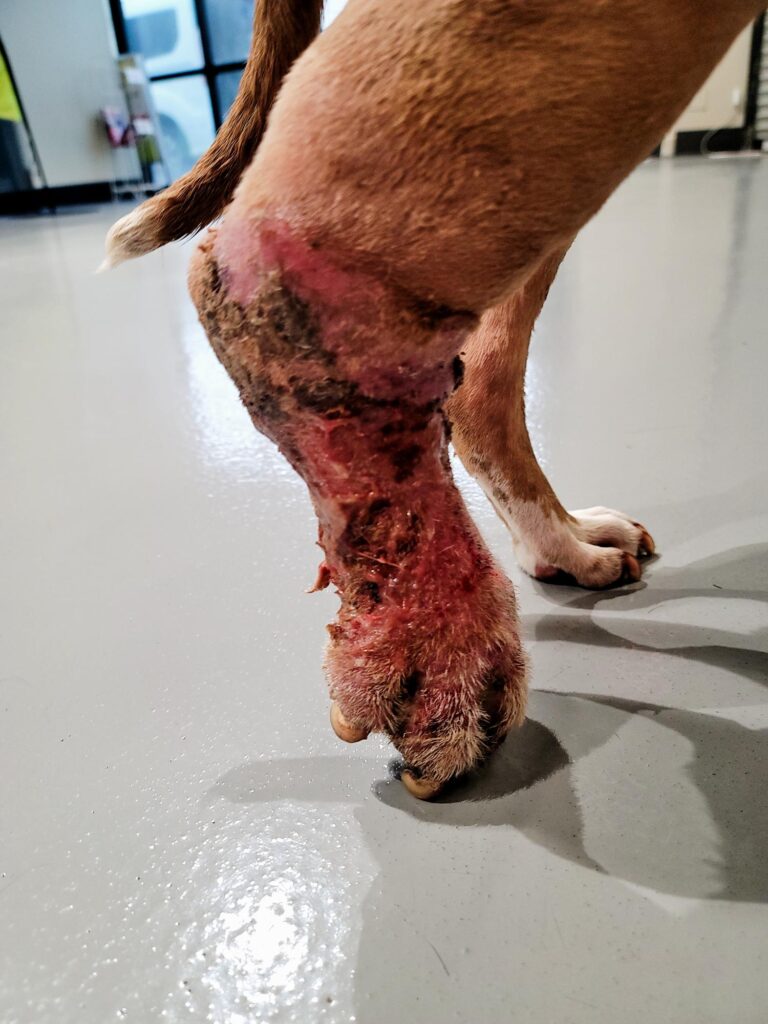 Update 8/16/22: Ferguson Crosses the Rainbow Bridge
Rescuing animals is never easy. And often times we see the worst of the worst medical cases. ⁣⁣⁣
⁣⁣⁣
Such was the case with Ferguson, who arrived at our shelter suffering from a seriously infected leg. ⁣⁣⁣
⁣⁣⁣
We are deeply saddened to report that Ferguson received his angel wings while he was hospitalized following his surgery. While our hearts are broken, we take some comfort in knowing that he received the best possible care. We may have lost this battle, but the war continues to save so many other vulnerable pets in our community. ⁣⁣⁣
⁣⁣⁣
We will never forget you sweet Ferguson. Rest easy. 💔🐾⁣⁣⁣