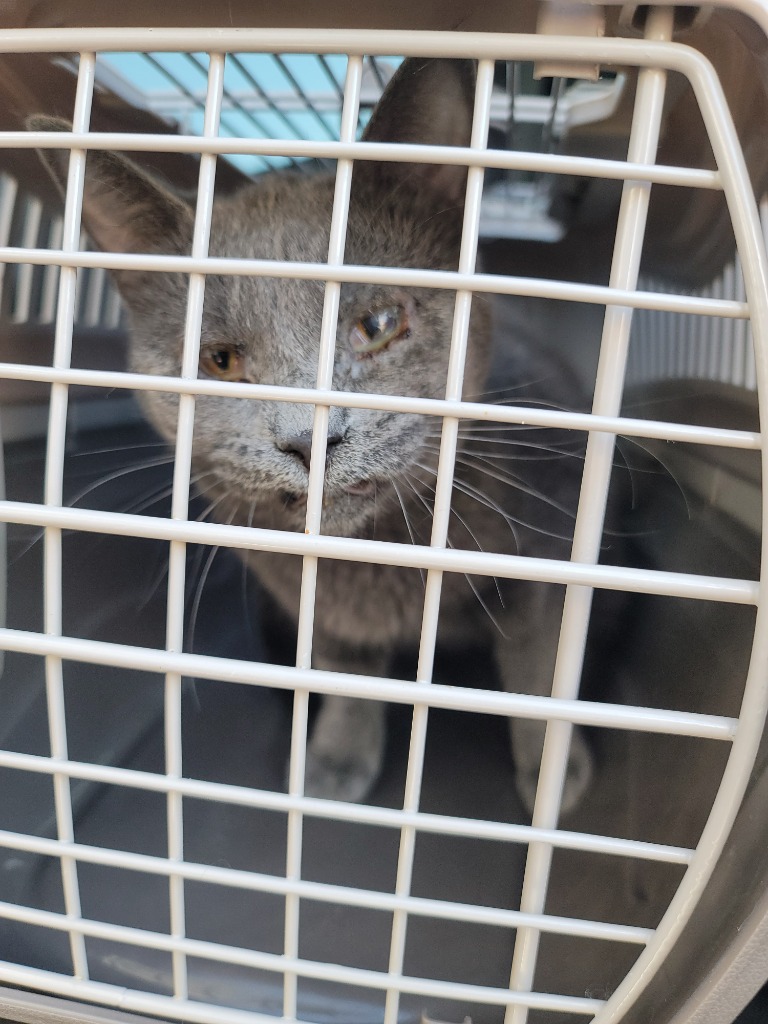 This lovely little grey cat came to Nevada SPCA with a number of ailments that needed to be treated. Elvira came from another organization that needed help. 
Elvira came to the shelter with severe upper respiratory disease and dental disease. She has had bloodwork done, went through a full course of medication and had dental work done.  After weeks of being cleared from her respiratory disease, her eyes continued squint (a sign of pain) and have discharge. She was seen by the specialist on June 28th and needs surgery on both eyes.  After the procedure she will hopefully have less/no ocular issues and can have a fantastic quality of life in a forever home. 
Elvira's surgery quote is $2,200, not including after care medication. Please consider donating towards Elvira's surgery! 
Update 7/17/22: Elvira Has a Successful Surgery
Thanks to the support of wonderful donors and Elvira's "fairy godmother" – enough money was raised to cover her surgery. Elvira had her surgery on Wednesday, July 13th at the Eye Center for Animals. She is now healing from her surgery, once she is cleared by the vet Elvira will be looking for a loving forever home. 
Update 8-3-22: Elvira Lands a Home!
Elvira healed up beautifully in her foster home. With all of the wonderful support that she received, she is now a happy and playful girl! On top of her wonderful progress Elvira also found a wonderful new home!