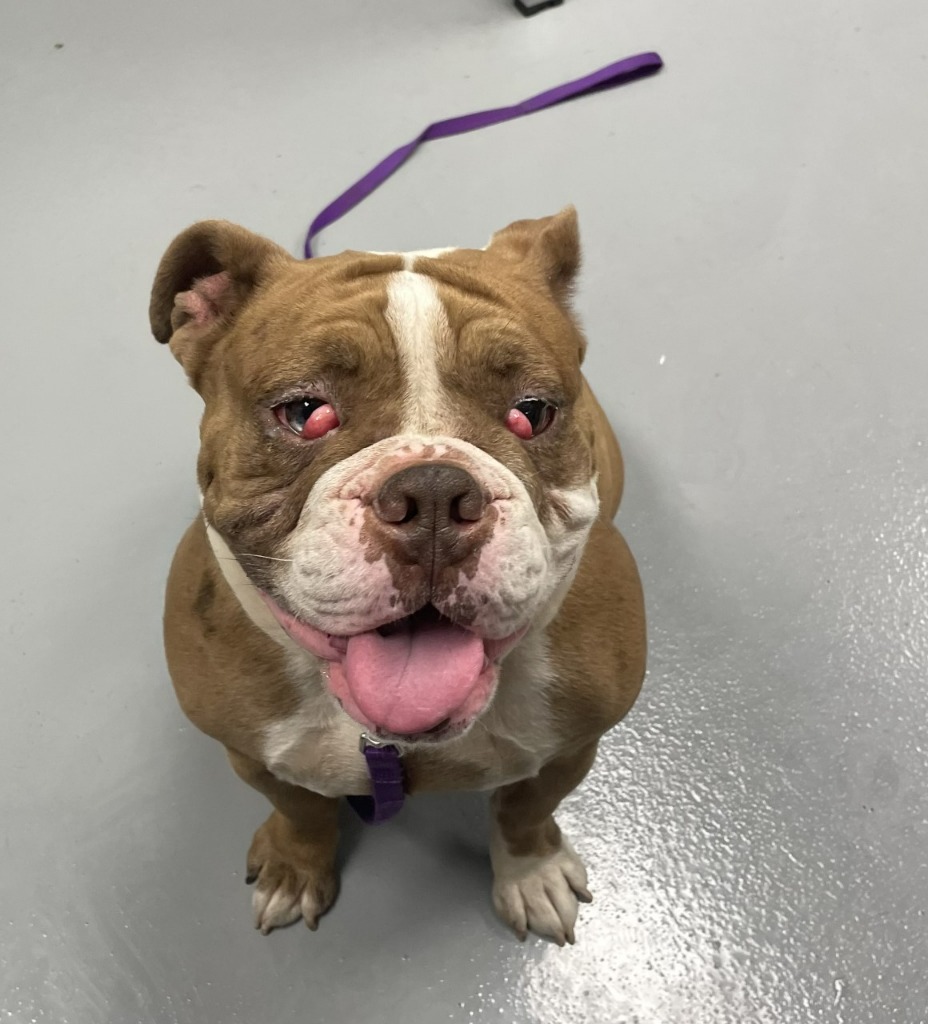 This sweet girl came to the shelter with severe "cherry eye" and she needs to have repair done on them. Lunita is an English Bulldog and "cherry eye" is one of the many conditions that can develop due to her breed. Cherry eye is a really common abnormality, especially in bulldogs where the third eyelid or tear gland protrudes out. Sometimes its minor and only cosmetic, other times (like Lunita) the tissue gets inflamed and becomes irritated and even infected. In severe cases, it actually rubs the cornea and causes ulcers, pain, and chronic changes to the eye.
Lunita's are kind of in the middle but we want to reduce them so that her eyes overall are healthier and she doesn't develop those severe abnormalities later on down the road. Surgery is basically tacking them down in the eye, not removing them. Sometimes it fails or does not work totally but fingers crossed she gets relief! 
Please consider donating to Lunita's surgery and follow for more updates!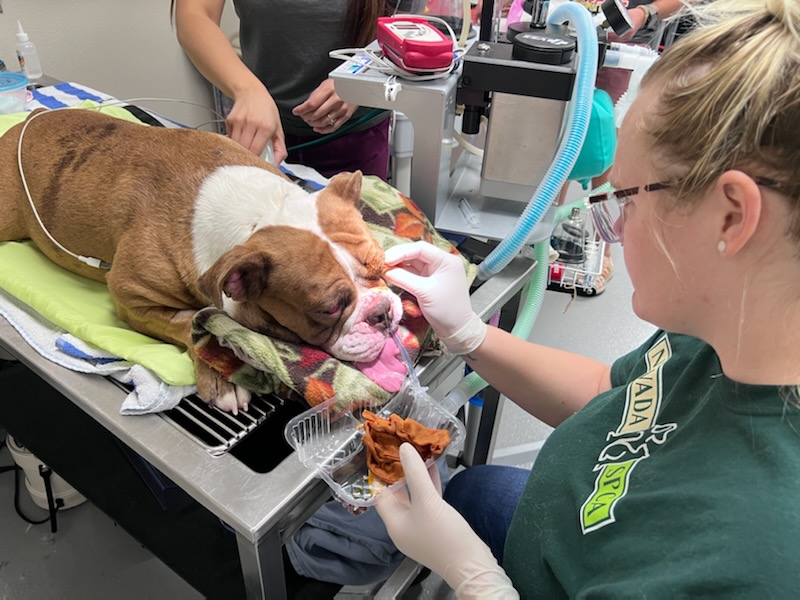 Update – June 29th, 2022 : Lunita Undergoes Surgery
Lunita received the surgery for her tear duct repair thanks to the collaborative help of Dr. Parker from Lone Mountain Animal Hospital. Lunita did well through her surgery and now we will see during the healing process if her surgery was successful. Once she is cleared by the Nevada SPCA medical team she will be available for adoption!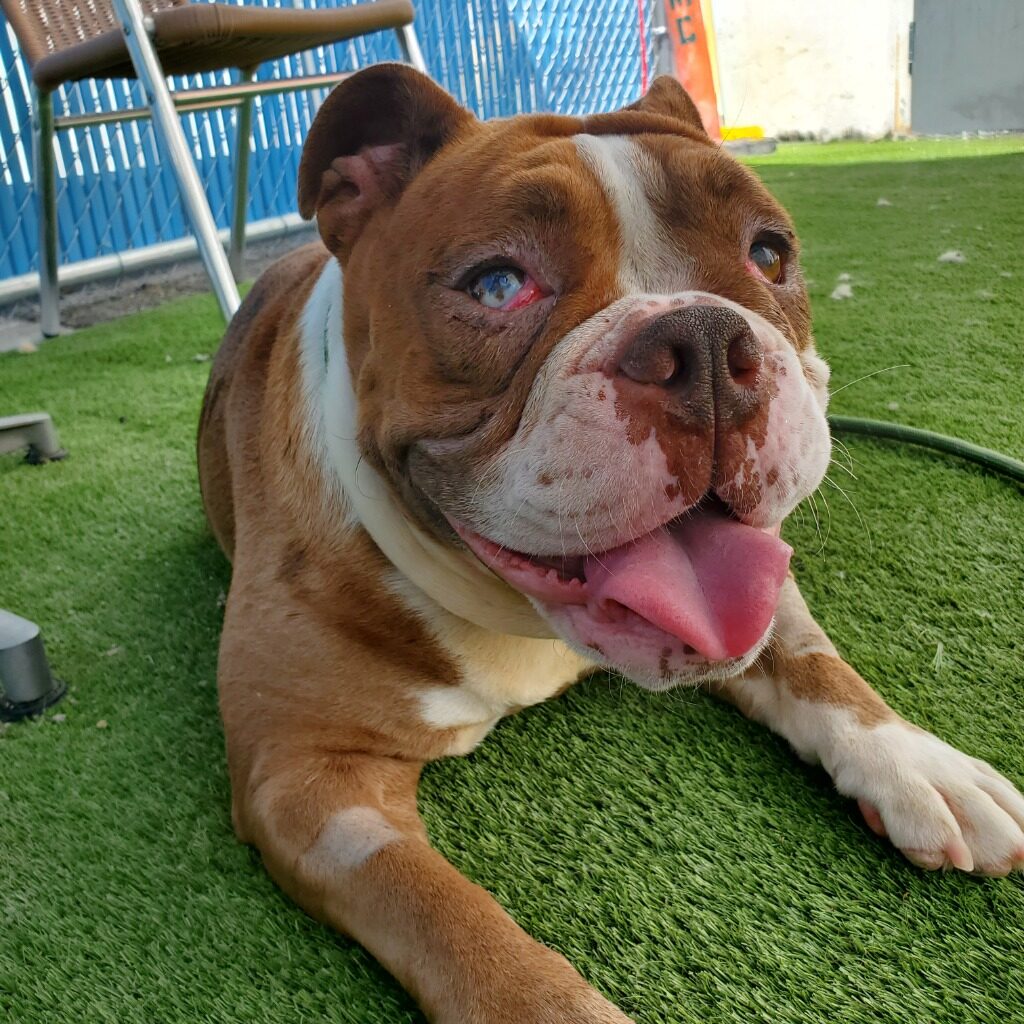 Update – July 1st, 2022
Lunita's surgery was successful and she is now looking for a forever home! She will still need eye medication as she continues to heal. She is a bubble and sweet girl. She available for meet and greets at the shelter!
Update July 7th, 2022 – New Adventures!
"In a minute, I'ma need a sentimental
Man or woman to pump me up
Feeling fussy, walking in my Balenci-ussies
Tryna bring out the fabulous"
Lunita is now in the loving care of Animal Help Alliance as Lizzo! Nevada SPCA is happy to be able to provide her surgery for her double cherry eye and her spay so she can find great placement with another rescue organization. If you are interested in fostering or adopting Lizzo, please contact Animal Help Alliance.