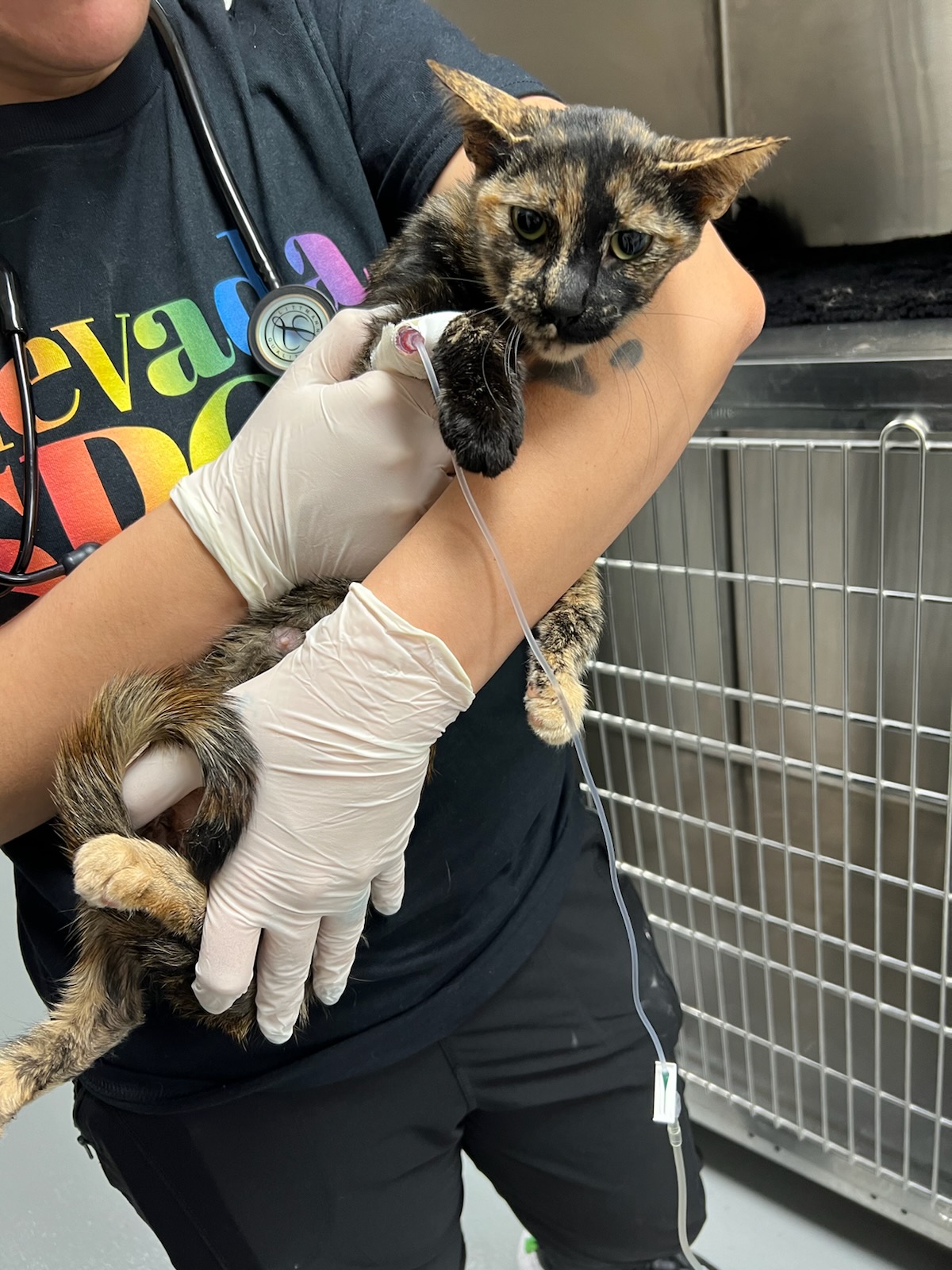 Lani came to the shelter in desperate need of serious care. She is a brand-new mom with three tiny kittens and a terrible compound fracture. Lani is receiving immediate medical care and Nevada SPCA needs your help. Lani's surgery and care costs will run around $1,500.  Her fracture was so bad that it had formed a hole through her skin and the bone was exposed. We want the best success for Lani and her new kittens!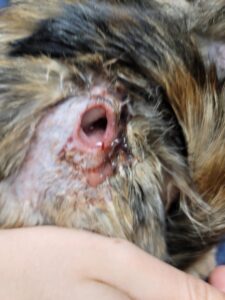 Update 6-4-22: Lani's Surgery
Lani received emergency surgery on 6-2-22 and then needed additional care from VECC for a blood transfusion due to the poor condition she was in before she had to go into emergency surgery. Lani is still not out of the woods and is having a tough recovery. Lani's kittens are in the caring hands on one of our foster parents while Lani is recovering. Lani's kittens are still nursing age and require bottle feeding while away from mom. 
Update 6-8-22: Lani Crosses the Rainbow Bridge
With a heavy heart we are sharing that Lani has crossed the Rainbow Bridge. Sadly, there was too much damage even with emergency care. We would like to thank everyone that has supported Lani's journey and the wonderful staff at VECC and Lone Mountain Animal Hospital for helping Nevada SPCA fight for Lani. 
Lani's three kittens are still receiving wonderful care in their foster home, and we are looking forward to seeing them grow.