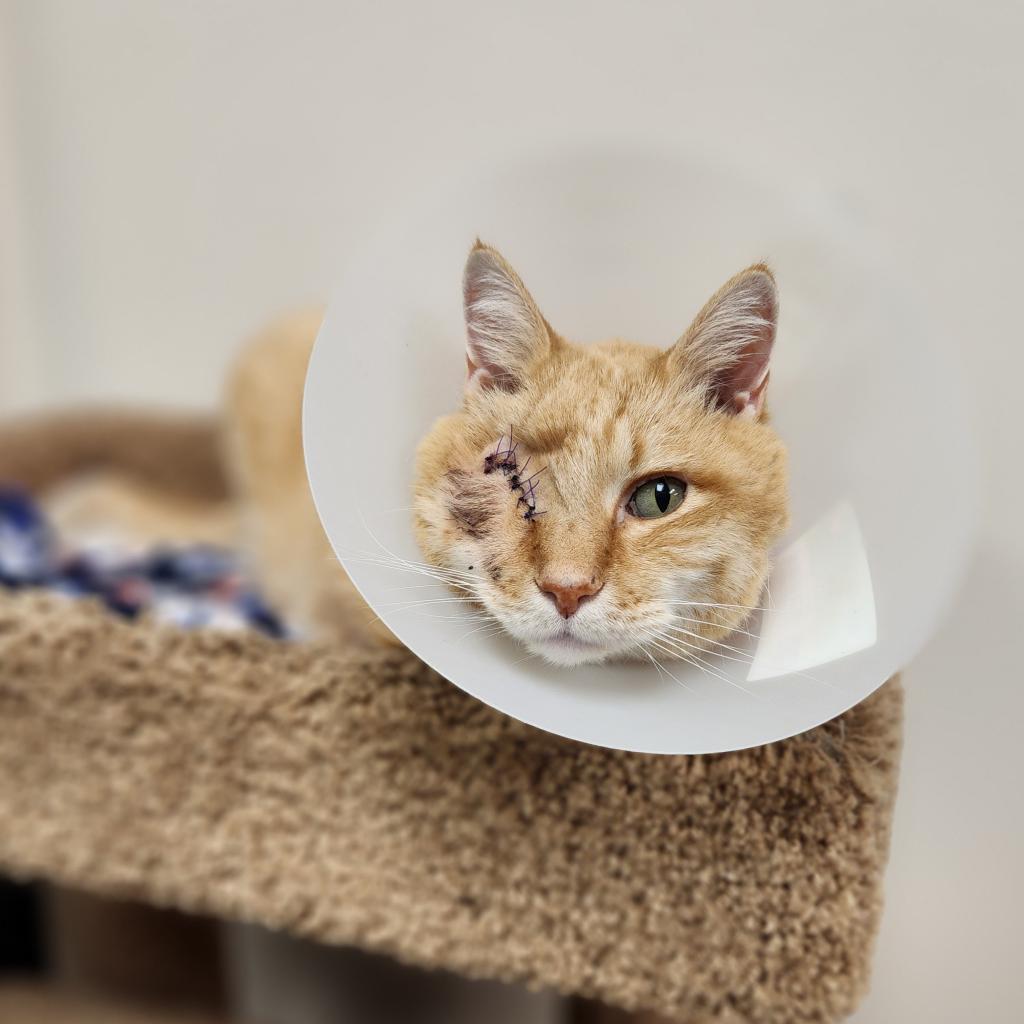 This handsome boy came to Nevada SPCA as a transfer from another shelter. Buffy had some serious issues with his right eye that needed medical attention. After a full exam with Nevada SPCA veterinary staff it was determined that Buffy had a luxated lens, the lens of his eye was detacted and causing a lot of discomfort. Luxation can be caused by trauma, tumors, glaucoma or chronic long-term inflammation of the eye. 
Buffy needed to have surgery! 
Update: 11-4-22
Buffy recieved his much needed surgery and it was a success. Sadly Buffy's eye did need to be removed to allow him to have a long and comfortable life. After his surgery Buffy was displaying lots of affection to staff and volunteers, he clearly felt so much better! Now it's time to heal and look for a loving new home!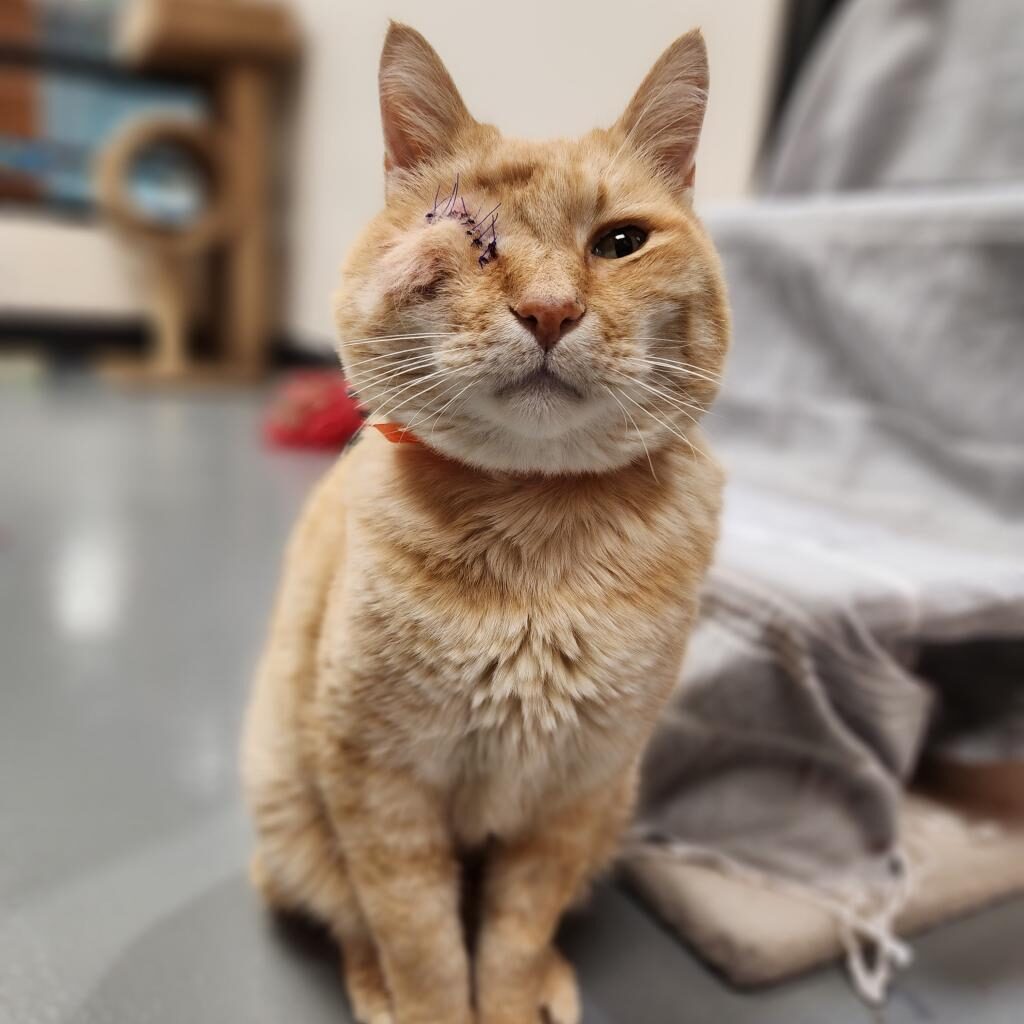 Update: 11-18-22
Buffy gets adopted! This handsome and friendly boy found his new forever home.