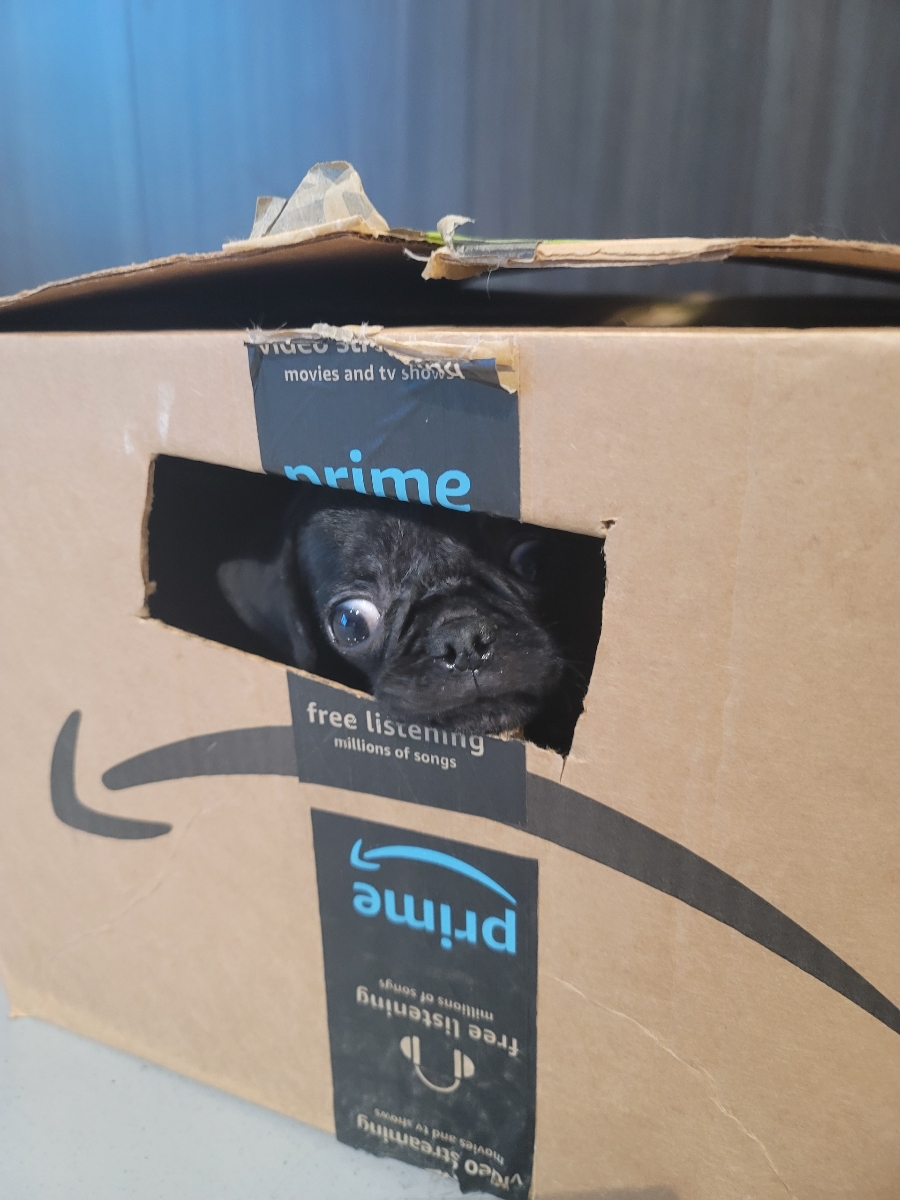 Sometimes Critical Need cases aren't major surgeries or procedures. Sometimes they come in the form of a surprise that need immediate attention. Andrew is just such a case! It is unclear of the true beginnings of this pup's life but he started his new life by showing up at Nevada SPCA tapped inside an Amazon box. 
Andrew was covered in his own filth, underweight and malnurished. Andrew needing testing done and a lot of TLC!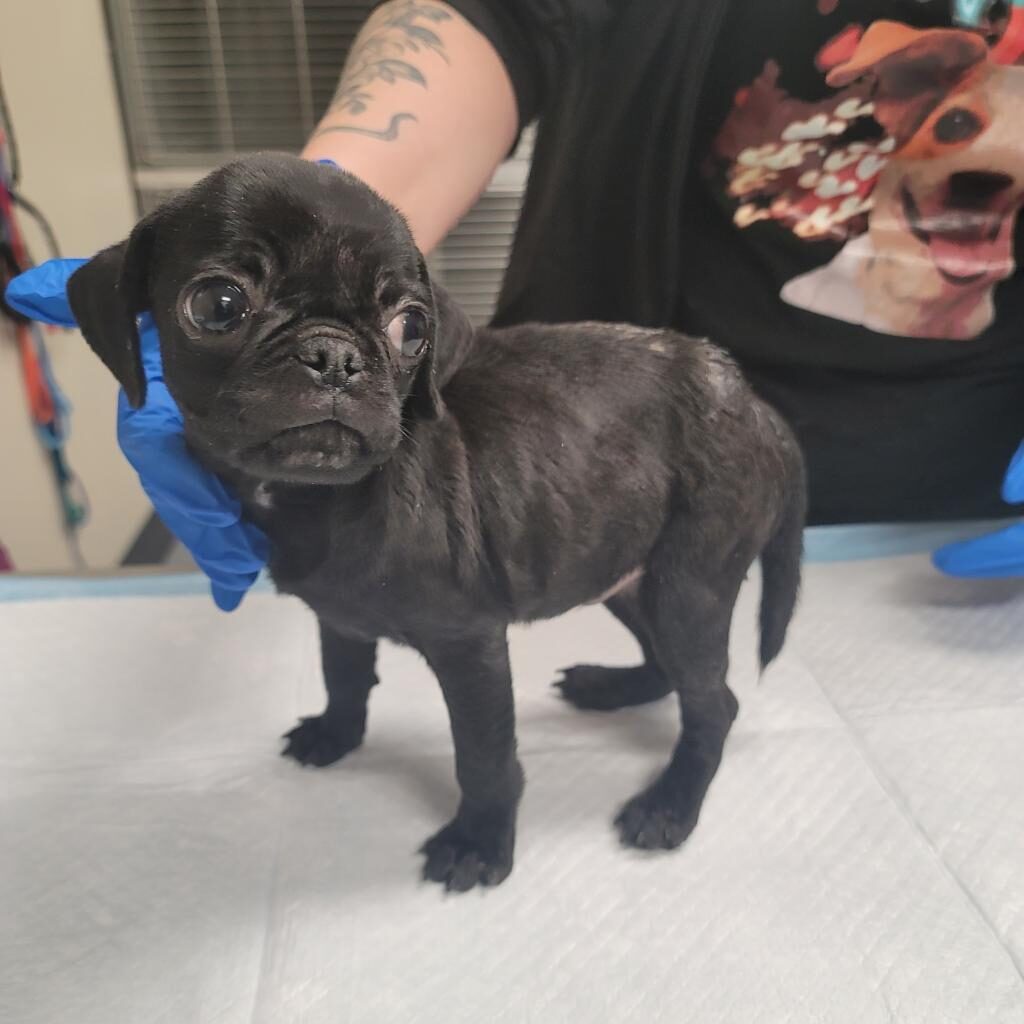 Update 10-31-22
Andrew gets a full medical exam to determine the best course of treatment. After he received a good bath, staff could finally see that he also had ulcerations and infection on his skin. Andrew was also having serious issues with diarrhea which required further testing to determine the issue. 
Nevada SPCA veterinary team gets Andrew started on a course of antibiotics and medicated baths to treat his infection. 
Update: 11-16-22
Andrew is doing great in foster and gaining weight. His infection is clearing up but he still has bald areas where his fur still needs to grow back. It turned out that Andrew did also have gastrointestinal issues but a course of medication and supplements helped turn that around. 
Andrew is continuing to heal in his new Foster to Adopt home with a doggie brother!