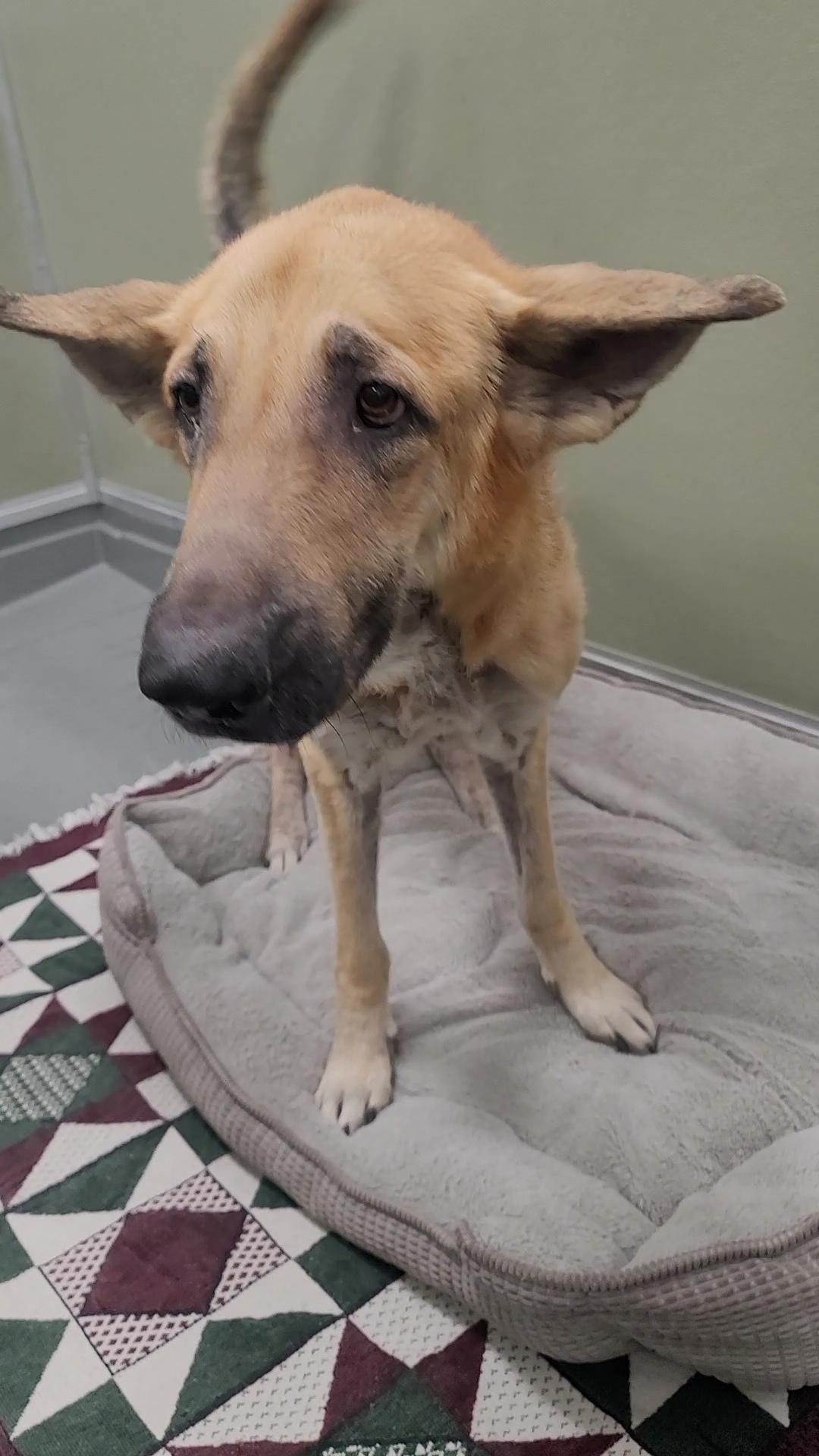 This sweet girl came to Nevada SPCA emaciated and showing serious signs of a skin infection. She arrived at the shelter only weighing 70lbs. Athena is a very large dog and a healthy weight for her body would be around 100lbs. Athena has needed a course of bloodwork to help determine underlying health issues. She is on a course of medication, prescription veterinary diet and medicated baths. Please follow Athena's journey! 
Click here to contribute to Athena's care. At times, critical need funds will raise more than this pet needs. When this happens, please rest assured that excess gifts will be used to help other pets in need at Nevada SPCA.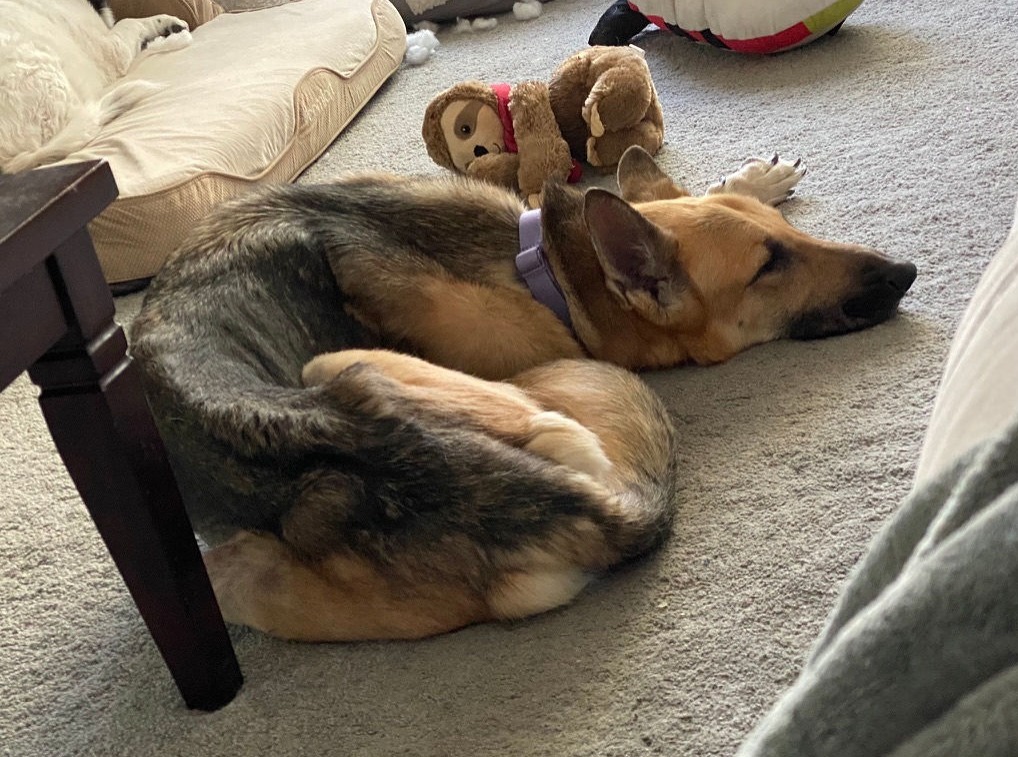 Update: December 9th, 2022
Athena lands herself a wonderful foster home! She will continue to recieve her daily medications, medicated baths and special diet to see if she will recover. She has made some improvement at the shelter but she will now have the opportunity to get some TLC in a loving foster home. 
Update: January 6th, 2023
Athena is ready to find her forever home!
When Athena arrived at the NSPCA she was emaciated and had yeast infections of her skin and ears. We determined her body couldn't absorb nutrients due to a severe food allergy. The skin infections were from allergies, too! She had gained nearly 20lb on her hypoallergenic diet and her skin infection has resolved. Athena's will likely require this prescription diet for her whole life. You can discuss introducing novel protein diet with your veterinarian. Her diet should not be changed without veterinary supervision.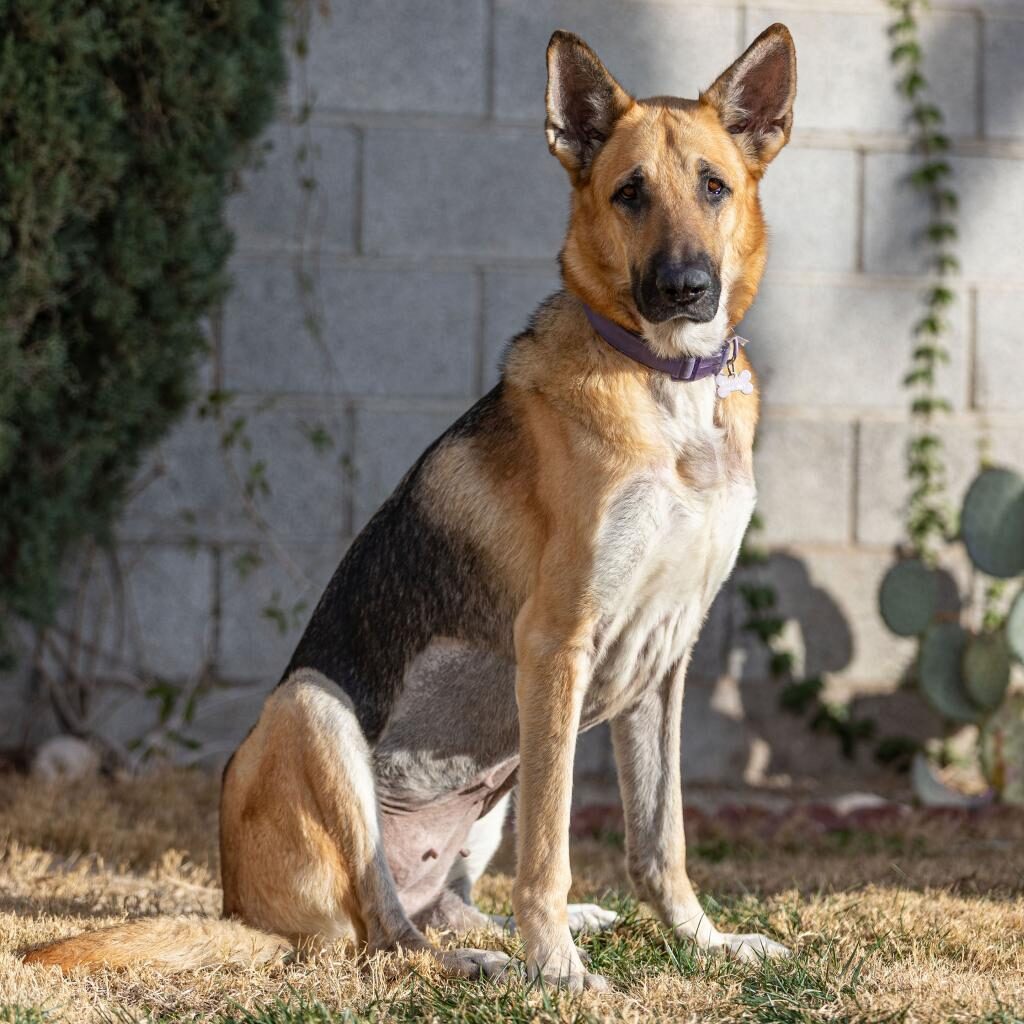 Update: January 26th, 2023
Athena is adopted! After a long recovery and some time in a foster home, Athena has landed herself a loving new family.