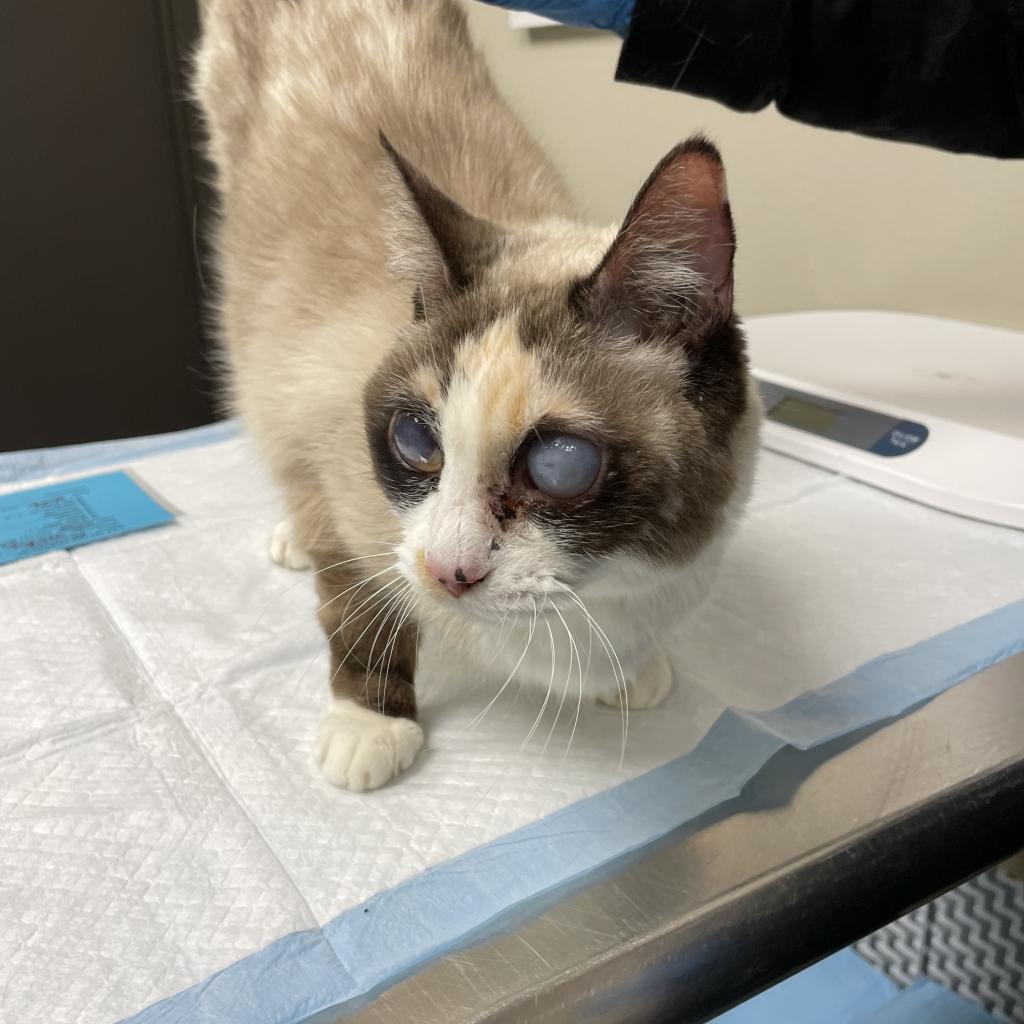 This sweet girl ended up at the shelter when her elderly owner had to go into assisted care living. Missy's eyes are no longer functional and causing her a lot of discomfort. Missy needs medical treatment and possible surgery to help her lead a comfortable life in her golden years. 
Missy's veterinary exam determined advanced glaucoma due to uveitis and is being treated with antibiotics before her surgery date. 
Click here to contribute to Missy's care. At times, critical need funds will raise more than this pet needs. When this happens, please rest assured that excess gifts will be used to help other pets in need at Nevada SPCA.
Update: 2-9-2023
Missy was able to recieve her life changing procedure. The surgery was a success and Missy is doing well. She no longer has the discomfort from her eyes and she can be on her road to recovery. 
Update: 2-23-2023
Missy had a bit of a bumpy recovery but has found her way into a loving new home. Missy recovered in her foster-to-adopt home and will be living her life out being loved and pampered.