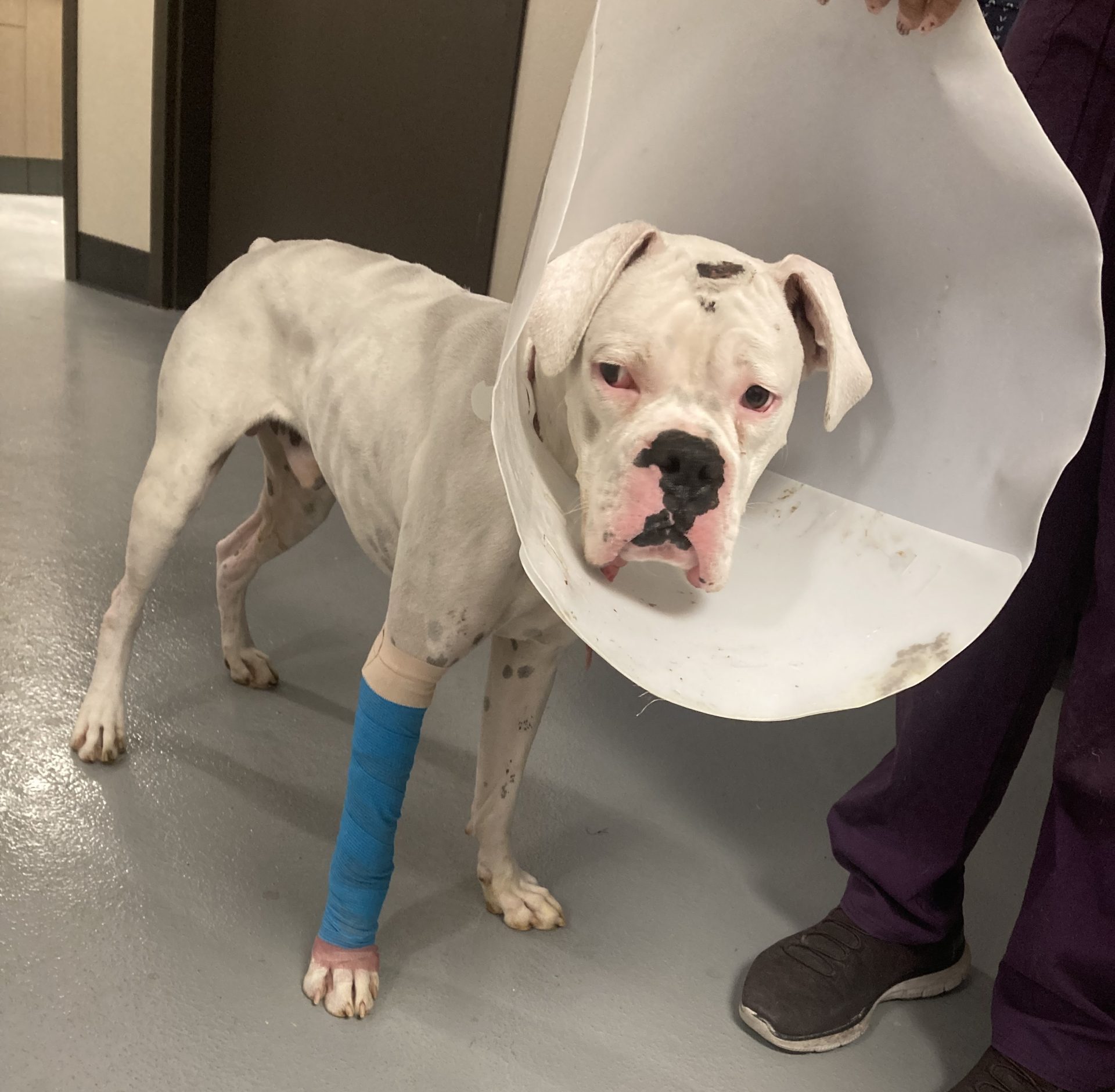 This handsome boy came to the shelter with serious infection in wounds that had gone untreated. Frodo came from another shelter and there isn't much backstory on how Frodo received those wounds and why he is in such bad shape. Nevada SPCA is coming up with an aggressive treatment plan in the hope to save Frodo's leg and to keep infection from spreading. Frodo had necrotic tissue that needed to be removed and sutures placed. He will be on medications, require daily wound cleaning, bandage changes and possible future surgery.
Watch for more updates on Frodo's progress!
Frodo Update 5/19/2022: Frodo Needs Surgery
Despite showing mild improvement in the healing of the wound, a culture taken from the infected area showed that the wound has antibiotic resistant infection.  Due to the size of the wound and the level of infection it has been determined by our veterinarian that the lifesaving choice is to move forward with surgery to keep the infection from spreading. Below is an estimate of Frodo's surgery cost. Please consider donating to his care.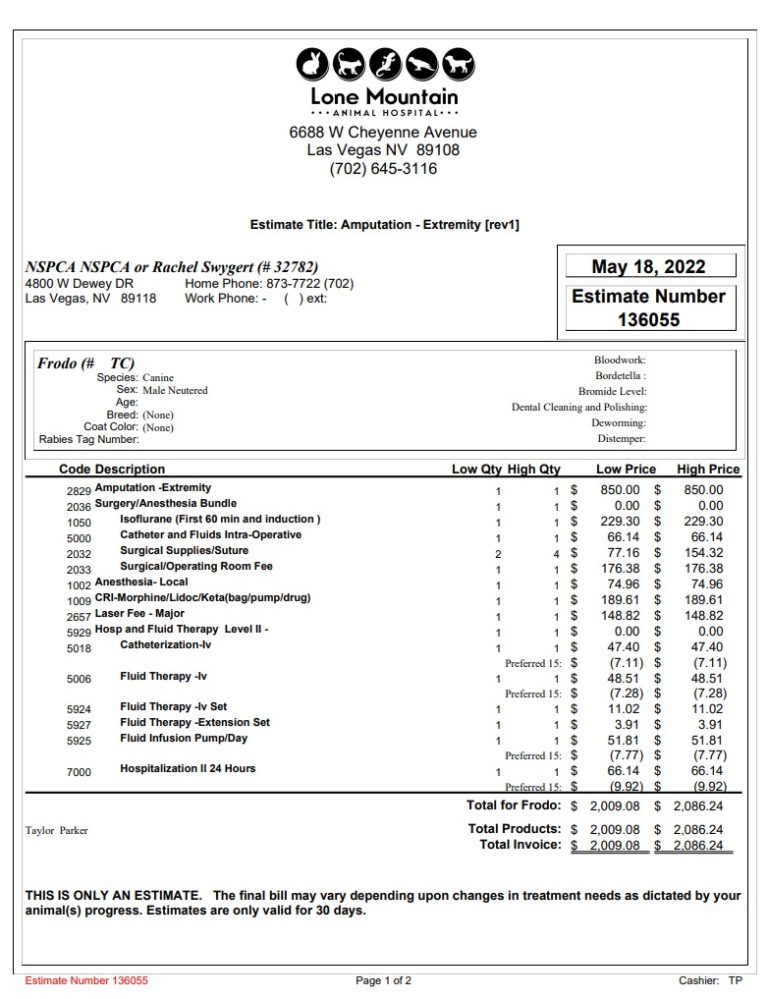 Frodo Update: 5/23/2022: Frodo Finding the Road to Recovery
Thanks to the wonderful partnership with Lone Mountain Animal Hospital, Frodo was able to get the urgent surgery that he needed before infection was able to spread. Nevada SPCA is still covering costs from his surgery so please consider adding to the Critical Need fund so more pets like Frodo can get the critical care they need. 
Update 6-1-22: Frodo Finds a Forever Home!
Frodo has been adopted and is now in a loving new home! His new family has had boxers for the last 20 years and fell in love after seeing him on our website.