Forest
Entered Shelter: 2-2-2022
Forest came to Nevada SPCA from a veterinary partner. Forest had been surrendered to the veterinary clinic because his family could not care for Forest's injuries. At 4 months old poor Forest has sustained a severely broken leg that required surgery and after care. Due to the severe nature of the break and with Forest being a rambunctious husky puppy, the medical team decided it would be best to amputate Forest's leg. It would be a better heal time, be less painful and Forest will grow up with a great quality of life.
Update 2-11-2022: Forest's Road to Recovery
Forest is now in a loving foster home after his surgery. He is healing well and is able to rest in a home until he is ready for adoption. His foster family says that his surgery has not slowed him down and he is as playful as can be. He plays with his doggie foster friends and is social and friendly. Once he has healed, he will be neutered and ready for adoption.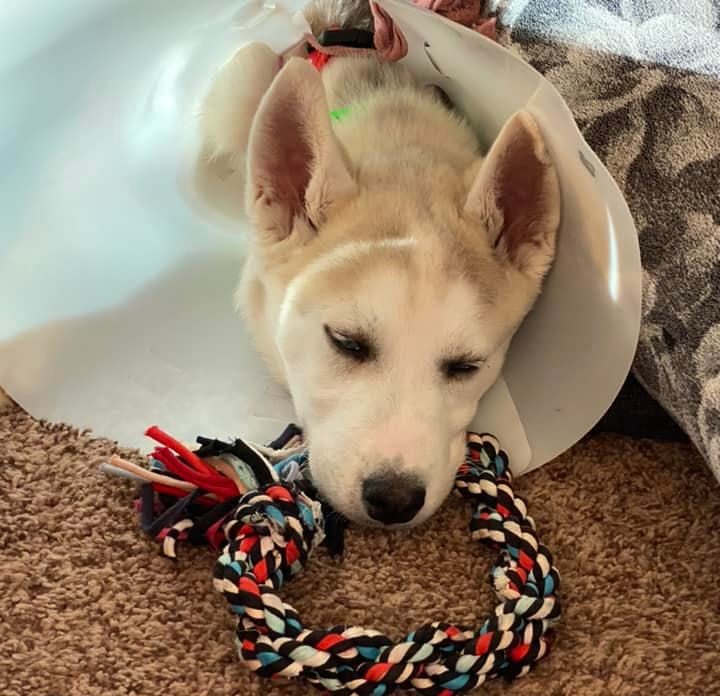 ---
Update 3-2-2022: Forest Finds a Home
Forest has been adopted into a new loving home after healing from his surgery.